There are movies that we can't forget no matter how many years go by, either because of the plot or endearing characters, and sometimes, 1, 2, or even 3 sequels aren't enough. Luckily, there are directors who decide to bring back the stories that won the hearts of viewers. And boy, do we love it when they do this with the perfect formula: a new adventure with the same characters we've kept in our memories for so long.
1. Laura Dern and Sam Neill: Jurassic Park III and Jurassic World Dominio
The last time these actors brought Dr. Ellie Sattler and Dr. Alan Grant to life was in the third installment of Jurassic Park. After more than 2 decades, we can finally see them, once again, facing the consequences of a world where dinosaurs live among us. In addition, in this film, we see how the chemistry between the characters grows again.
2. Harrison Ford: Indiana Jones and the Kingdom of the Crystal Skull and the untitled fifth Indiana Jones film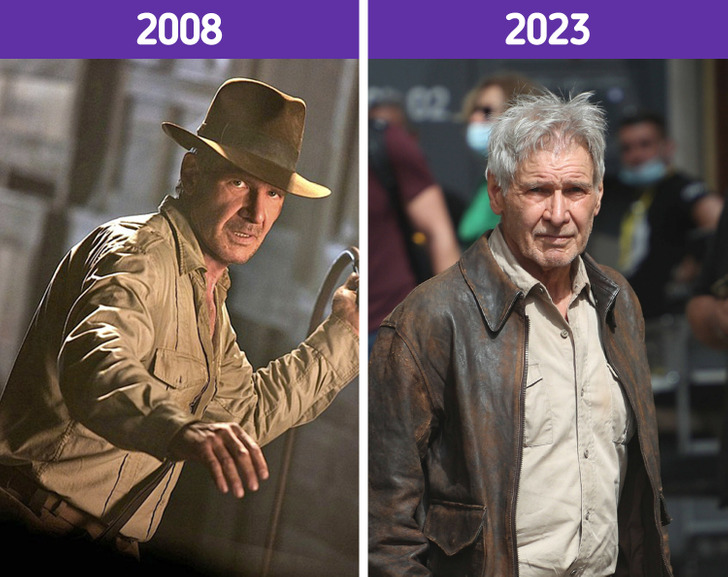 How can we forget the adventures of the brave Indiana Jones? While we thought that the 2008 film — the sequel that took 19 years to return to the screen — would be the last time we would see Harrison Ford in this role, years later, the script for the fifth installment was starting to be written. After several delays and rewrites, the feature film will finally hit theaters in 2023.
3. Val Kilmer: Top Gun and Top Gun: Maverick
In the 1980s, Val Kilmer played Tom "Iceman" Kazansky, who was Tom Cruise's rival in the aeronautical drama. After one of the longest periods between a movie and its sequel, the actor returned to play one of his most memorable roles. In the sequel, his character is an admiral who insists Maverick not abandon the group of pilots he has to train for a new mission.