Yet scratch beneath the tough exterior and the 82-year-old is a loving, compassionate soul and an exemplary partner to his wife, Gena.
Recently, on November 28, 2022, Chuck and Gena, 59, celebrated their 24th wedding anniversary – Chuck marked the occasion by uploading a throwback photo of their wedding day. He described Gena as his best friend and the love of his life.
Yet while the love shared by Chuck and Gena is undeniably strong, there was one event in the recent past that could have changed everything. As per reports, Gena was poisoned ten years ago, and Chuck was forced to put his career on hold to sleep near her hospital bedside and care for her …
During a June 2017 edition of "Full Measure with Sharyl Attkisson," Gena herself talked candidly about being so ill that she almost died after having three MRIs in one week.
She recalled how a small voice told her that she was dying. After she walked out of the bathroom, Chuck looked at her, remembering: "I saw a death in her eyes."
Chuck knew he had to something. Gena had undergone three MRI scans to evaluate her rheumatoid arthritis. Yet, by all accounts, a mysterious illness was triggered by the machines, one that very nearly killed her.
Gena spent almost a week in the emergency room, her condition slowly worsening. She ultimately discovered that she'd been poisoned by a substance injected into her prior to the MRI.
Chuck took Gena to a Nevada hospital so she could be treated for the poisoning, then they traveled to China to get her alternative medicine.
She said: "I laid in a bed in that clinic for five months on IVs every day, and my wonderful, wonderful, wonderful, wonderful husband – who I'm so thankful for – laid on a couch next to me for five months."
Speaking to CBS News, Chuck explained: "My whole life is focused on keeping her as well as I could."
He added: "I've had to give up my film career."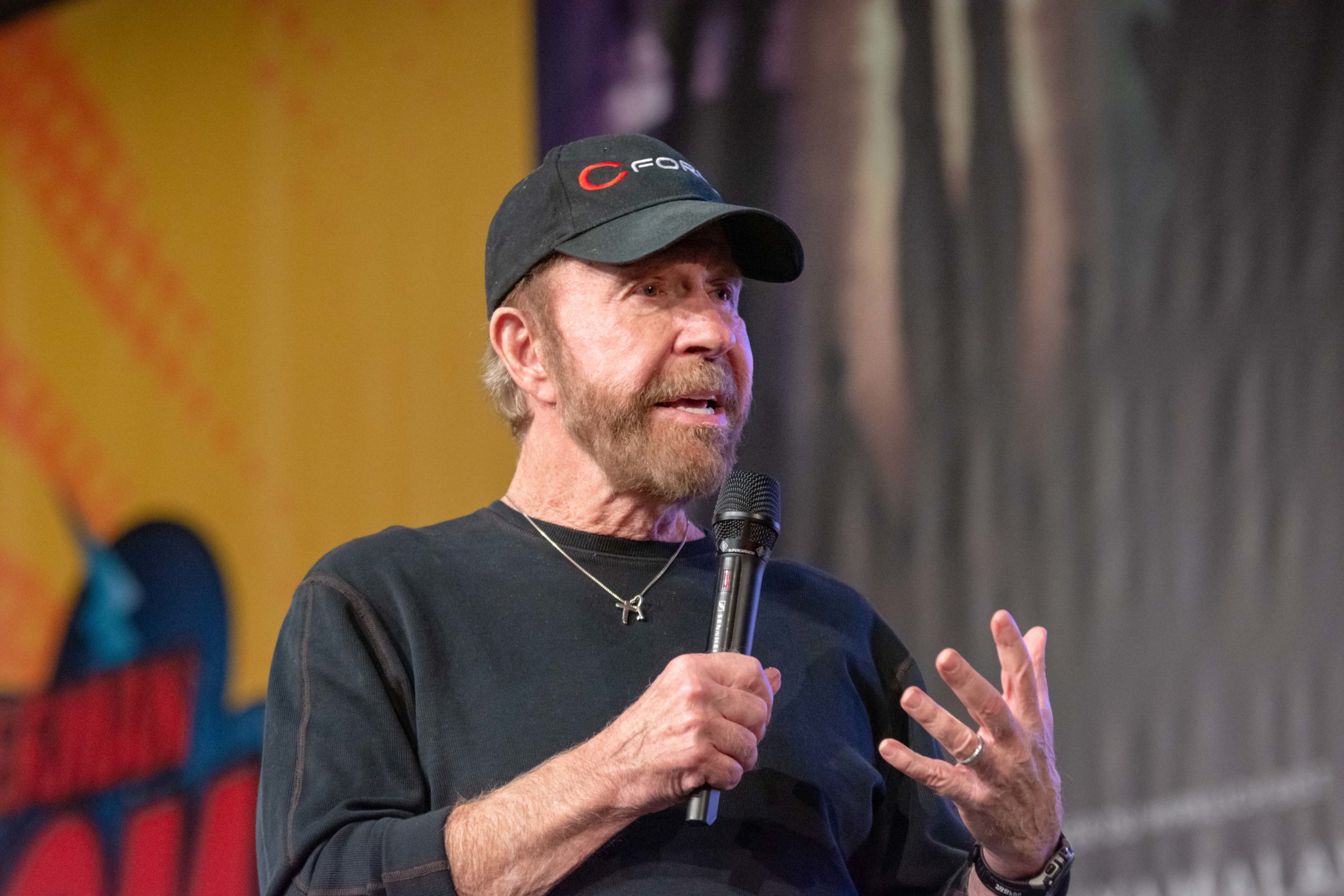 Shutterstock/Markus Wissmann
As a result of the poisoning, Gena suffered brain damage, muscle wasting and more. Chuck Norris admitted: "It was scaring me to death, you know, and I said, 'it's not nothing's going on here she's was dying right in front of me.'"
These days, thankfully, Gena is back in good spirits. Her health is on the mend and she and Chuck Norris can finally enjoy their lives again without fear that their marriage might at any moment suddenly be cut short.
What an inspirational man Chuck Norris really is. We're wishing this happy couple all the very best moving forward.