Sometimes, actors only need 1 super successful role to become famous worldwide. However, you can probably think of several stars whose big roles were really memorable, but after them, they didn't have any outstanding appearances.
13. Hayden Christensen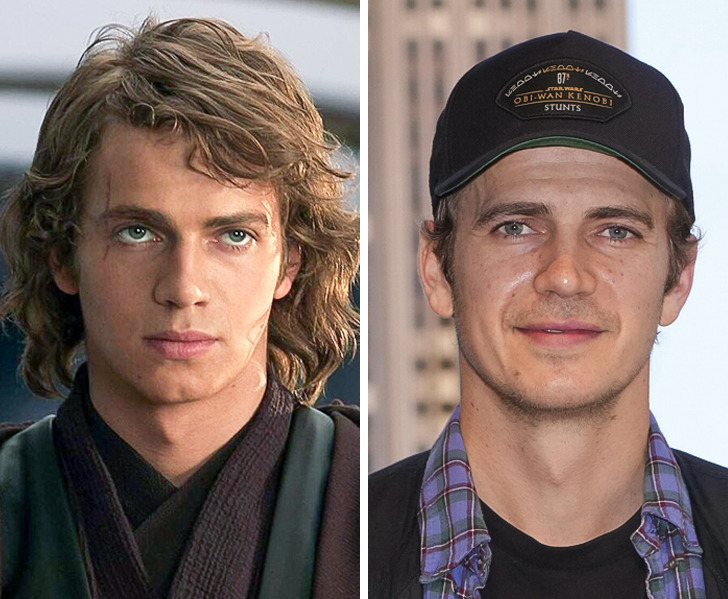 19-year-old Hayden Christensen became famous thanks to the role of Anakin Skywalker in the Star Wars prequels. Director George Lucas saw "dark" potential in the young man that was perfect for the character's life period. And even though viewers didn't like Christensen's acting skills at first, he showed off his skills in Shattered Glass and Jumper.
Since then, Christensen hasn't had any big projects, but in 2022, he continues to remind us about himself thanks to the series and other projects in the Star Wars universe.
12. Danny Lloyd
Thanks to his father, Danny Lloyd became famous at the age of 6, when he appeared in Kubrick's The Shining. He was cast after 6 auditions among 5,000 candidates, the director liked him because he could stay in character for a long time. It's known that Kubrick did all he could to protect the child's psychological health, and didn't even tell him it was a horror film. Lloyd only learned about the movie's true plot when he was 16.
Unfortunately, this role was Lloyd's one and only big movie appearance. He left the movie industry at the age of 10 and became a biology professor. Only in 2019 did he appear on-screen again in a small cameo in Doctor Sleep.